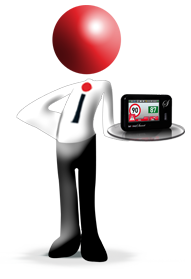 Update your INFORAD
1. Login to your account,
2. Download and execute the latest version of Inforad Ci Manager,
3. Connect your Inforad Smart or Ci to your PC then follow the instructions on your screen.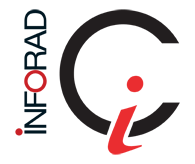 INFORAD Services
INFORAD Ci & Smart (Ci, Smart) are not only the most complete speed camera warning systems in the market, they are also "hands-free" mobile phones:
Live updates subscription :
For only 2 euros per month*, enjoy :
Integrated mobile SIM card activation
Data sharing with all Inforad users (for example : live alerts)
Real time automatic danger zones updates
Unlimited mapping data updates :
Europe (Smart) or France, Belgium and Luxembourg (Ci)
GPS geolocation for emergency calls (112).
Free subscription to the phone pack (see details below).
Subscrition is open since the 28th of December via your customer account, tab Manage my subscription.
*24 euros per year.
Subscribe
Phone Pack
Included in the Live updates subscription, ideal for :
Receive text messages,
Receive phone calls hands-free,
Geolocated emergency calls
The phone pack allows you to receive phone calls and text messages straight on your Inforad.
Your Inford will have its own phone number and will work as a hands-free phone.
However you won't be able to receive the phone calls from your mobile phone number.
Copyright © 2013 - 2023 Inforad Ltd All rights reserved.